Small Batch Craft Brewing
A tale of East meets west
While Chengdu may not seem like an obvious choice to establish a craft brewery, for Wild West founders Scott and Carol Hunt, the location was perfect.
Pursuing his dream of establishing a premium craft brewery, brewmaster Scott combines local flavours with traditional Western brewing methods, creating unique and delicious beers, spanning IPAs through to wheat beers.
The Jinli Taphouse
local craft beer in one of chengdu's iconic attractions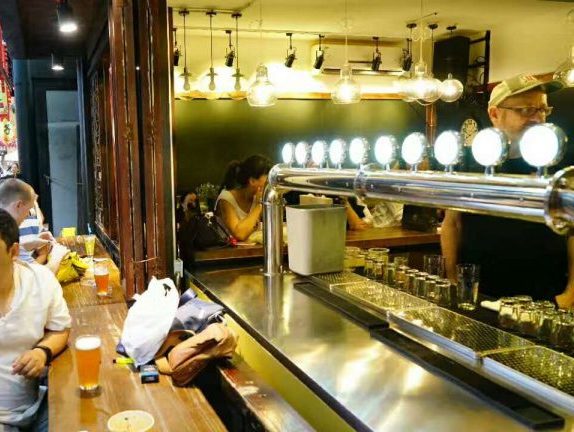 Established by Carol Hunt (李文芳), the Wild West taphouse began over 12 years ago as Carol's 'East meets West' bar and cafe. Now reopened as a craft beer pub, it remains the best and most popular venue in Chengdu serving Wild West's entire craft beer range.
With friendly staff and a vibrant atmosphere, the taphouse is located next to the Wuhou mausoleum on the Jinli ancient street, a hot spot for tourists and locals alike due to its central location and abundance of traditional Sichuanese arts, crafts and snacks.
The Wild West Taphouse is located just beyond the performance stage, its opening hours are 10am til late every day.
The Brewery
where the magic happens
Pristine water quality and the support of local industry provided the fledgling brewery with a solid foundation, while brewmaster Scott Hunt's access to imported hops and malt gives every brew a distinct, crisp flavour with unparalleled freshness.
Complete will an onsite taproom and kitchen, the Wild West Brewery has all craft beers on tap, with frequent events and tastings with the brewer.